-A song by Wendy Richardson, remembering the Mount Kembla Mining disaster of July 1902.  Arranged by Doug McPherson, from a previous arrangement by Florence Rankin.
"She's gone up!!" The shout could be heard across the mountain as the peaceful hamlets of Mt. Kembla were shattered by a loud explosion.
http://www.mtkembla.org.au/#!the-disaster/p99e1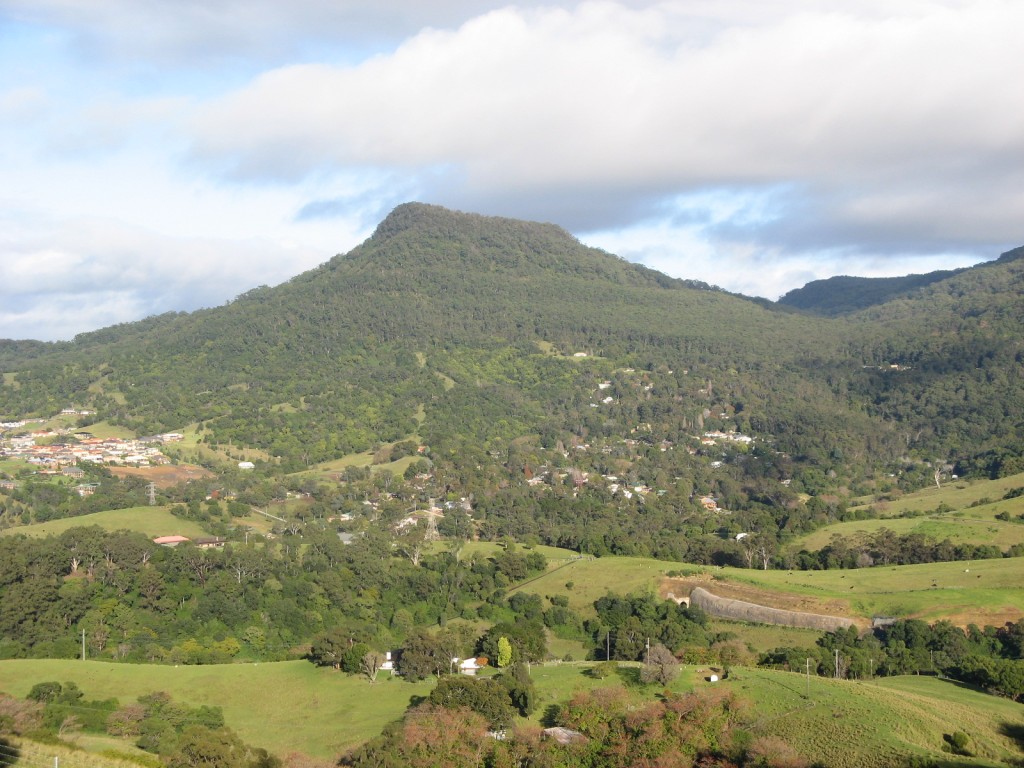 "Mount Kembla from Mount Nebo" by Grogan deYobbo 
Sheet Music: .pdf
Practice Tracks
Melody: Sung
Sung by a tenor; ideally a mezzo-soprano, or even an alto would sing this.
Soprano & Chords Piano; Alto, Tenor and Bass: Sung
All Parts: Sung
Again, the melody part should really be sung by a female voice, an octave higher than in this recording.
The next lot of practice tracks are instrumental. Aside from the all parts track, the target voice in each practice track is played on a piano.
A suggested practice strategy is to practice your part on its own, and then against an "all parts" track. Right click on the titles to download the tracks.